Our Painting guarantee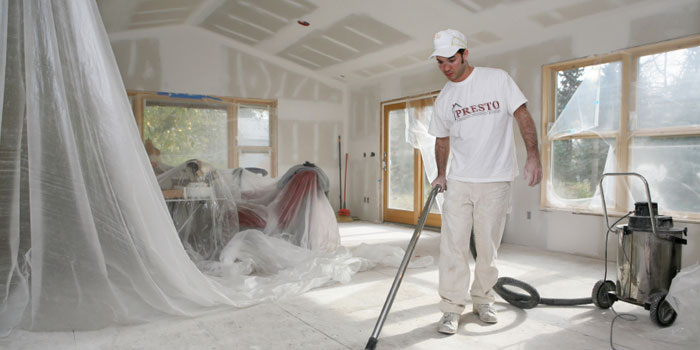 The Presto Promise
Our job isn't finished until you're satisfied. Whether it's one office, an entire commercial property, or industrial complex, we guarantee to be there from set up to clean up for all our painting services. 
We will:

Protect all furniture/appliances with clear plastic covers and clean drop cloths;
Roll up any area rugs;
Position furniture to center of the area;
Protect floors with construction paper and drop cloths;
Detach all outlets, switch plates, ceiling fans, thermostats and other devices from walls and ceiling (Will replace when painting is complete.);
Remove any traces of wallpaper, borders, and adhesives;
Prepare walls and ceilings: fill holes with putty, lightly sand to smooth, and wash to remove dust;
Replace defective sheetrock on walls or ceilings;
Prime all surfaces with appropriate materials;
Paint with only the highest quality paints;
Inspect and clean the work area every day with an AHEPA vacuum for thorough dust removal.
Call us at 1-866-PRESTO-7 (1-866-773-7867) to get your free estimate today.