Why Presto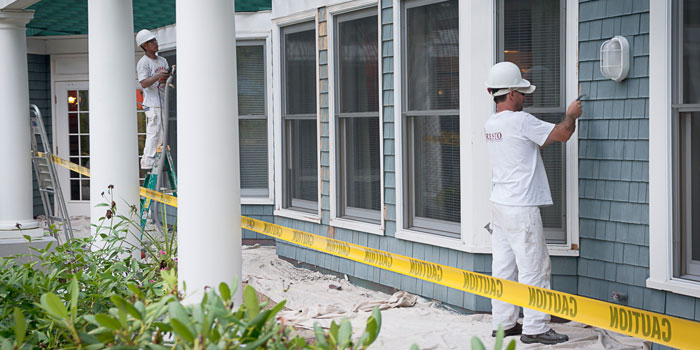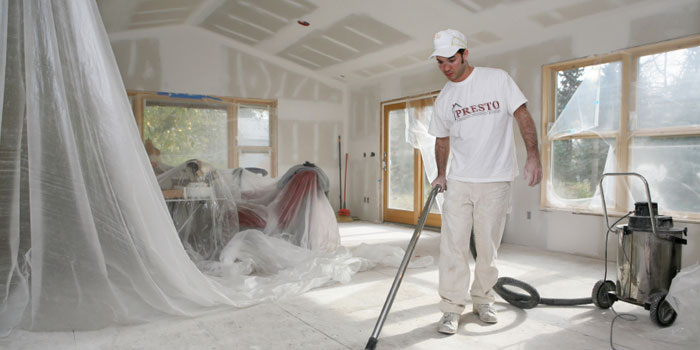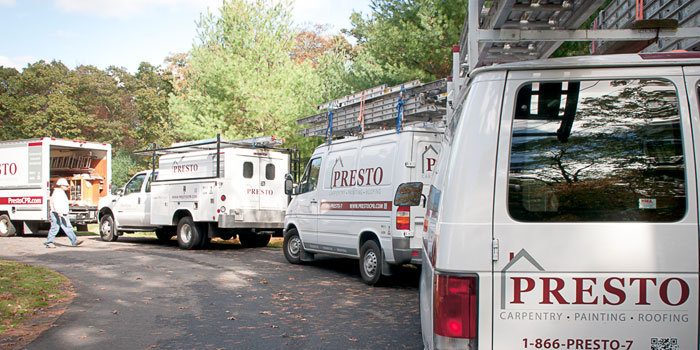 Choose Presto for your commercial painting needs.
We know you have many choices when it comes to selecting a company for your commercial painting projects, big or small. We will work with you from the first idea to the final execution. Whether you are looking to paint an office, a hallway, a garage, or an entire facility, inside or exterior, we are committed to providing the highest quality in both material and craftsmanship.
Since 1988, we have been successfully renovating business and homes throughout the North Shore. We are family owned and will treat your facility as if its our very own.
Over the years we have assembled a great team of painters, master carpenters, roofers, electricians, plumbers and laborers. Each and everyone here at Presto is a professional that is committed to providing quality artisanship from start to finish. Our friendly and professional staff takes great pride in delivering excellence.
As a professional company, we are registered with the Better Business Bureau and are an Accredited Business since 1/12/2007 with an A+ rating. We are licensed in the state of Massachusetts and are in full compliance with the laws and regulations. We are certified by The Occupational Safety & Health Administration (OSHA). Presto employees are also certified as RPP (Renovator, Repair & Painter) by The Environmental Protections Agency. We are fully insured with Liability and Workers Compensation Insurance to give our customers peace of mind.
EPA (Environmental Protections Agency "certified renovator", in compliance to the 2010 Federal requirements.
Better Business Bureau: Registered with the Better Business Bureau and Accredited Business since January 2007 with A+ rating.
OSHA (Occupational Safety & Health Administration) certified
At Presto we have built a reputation and do our best to live up to the trust given to us by our customers.